Five LinkedIn features you might not know about
Previously in this blog, we've looked at the growing popularity of LinkedIn – which now boasts more than 700 million members in over 200 countries.
I often recommend LinkedIn as the best social media marketing platform for B2B organisations. To build awareness of your business on LinkedIn, you need to be posting high-quality content consistently and engaging with your audience on the platform. But there are a few features you can use to help your business stand out. In this blog, I'll be taking you through five features you might not know about.
One of the best ways to encourage audience engagement on LinkedIn is to run a poll – people love to have their say. Polls are also very useful for eliciting feedback on a potential new business idea or product.
Choose a topic that you know will be of interest to your audience – and might encourage participation and comments. Topical issues often prove very popular. For example, if you run science events or conferences, you could ask your audience whether they would prefer face-to-face or virtual meetings as we emerge from the pandemic.
Polls are very easy to produce – simply create a post and select 'poll' from the options. You can choose the duration of a poll – from 24 hours to two weeks. I would recommend running the poll for at least five weekdays over two separate weeks to encourage uptake.
You can use the results from a poll to generate further content and spark debate and conversations with your audience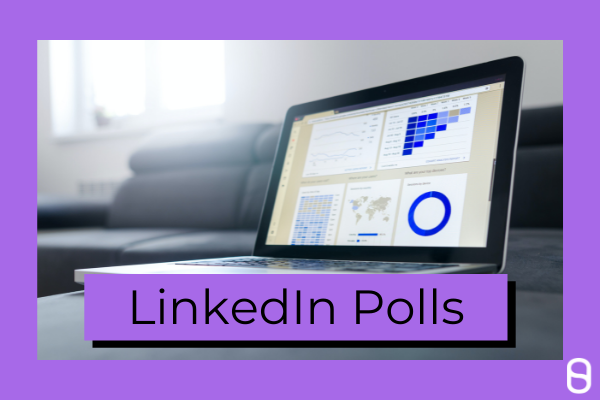 A common misconception is that you can only publish single image/graphic posts on LinkedIn. But there is a way to add carousels without having to use paid ads. To do this, you can create a post and add your content as a document. Your content will then be displayed in a slideshow format.
Carousels allow you to 'add more value' and they take up a larger area of real estate on the news feed – giving your post greater prominence.
If you're running a pharmaceutical or bioscience business, you could use carousels to post infographics, step-by-step guides, conference slides or checklists. You could even repurpose some of your blog content this way. 
Here's how to post a carousel:
Create a post

Click on 'Add a document' and upload the file

Add a descriptive title

Add your post words

Publish your post 
But some words of warning – you do need to make sure your carousels are consistently designed and branded to give a professional look. You can only post text or images – videos or animations can't be added. I would also recommend restricting the number of pages. You can use up to 300 pages but using that number is a bit like death by PowerPoint. Ideally, you should stick to less than 10.
Invite connections to follow you
You can invite your personal connections to follow your company page so they can see your updates. This is a great way to build your company following – which can be challenging for many SMEs. 
Every LinkedIn user receives 100 credits (invitations) each month. You'll get that credit back if the invitation is accepted. You'll need to go to the admin area in your account, from your desktop, to send invitations.
Did you know that you can send a voice message to any of your first-degree connections on LinkedIn? This gives you a personal way to reach out to your contacts – and it's much faster than typing a message when you're on the go. 
Just find your connection on LinkedIn, click the messaging function, and tap and hold on the microphone in the circle to record your message. You can find out more in LinkedIn's blog.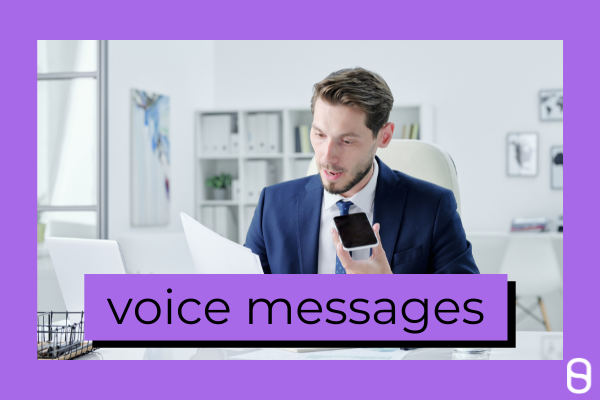 In an earlier blog, I discussed the use of video content on the platform. LinkedIn Live is now available to businesses – allowing you to bring your community together for real-time conversations.
You could live stream a Q&A, guest panel discussion or product demo. This is a great way to build deeper connections and drive more engagement. LinkedIn research shows that live videos get, on average, 7 times more reactions and 24 times more comments than native video produced by the same broadcasters.
The downside? At the current time, you have to apply for LinkedIn Live by submitting an application. But, if you're approved, LinkedIn Live offers fantastic opportunities to engage your audience. Here is the official guide to getting started with LinkedIn Live.
By using these five features as part of your LinkedIn strategy, you'll be increasing your chances of reaching new audiences, and ultimately new customers, on the platform.
If you need any further help or advice on LinkedIn, Social Elements offers one-to-one training – all virtual! Please get in touch by email: lisa@socialelements.co.uk